Share this URL: http://countdownto2017.peatix.com
《特典・プレゼント付き》Countdown Party to 2017 at New York Lounge in InterContinental Tokyo Bay
English text follows Japanese.
当日券 Day Ticket: ¥8,000 (1 drink)
前売り券 Advanced Ticket: ¥6,500 (1 drink)
2人用前売り券 Advanced Ticket for 2 people: ¥12,000 (2 drinks)
3人用前売り券 Advanced Ticket for 3 people: ¥18,000 (3 drinks)
VIP席ご希望の方はken@kenkuro.jpまでメールをお送り下さい。VIP席にはギャレットポップコーンが付いています。
Please send your message to ken@kenkuro.jp for VIP table reservation. A tin of Garret Popcorn will be given to each table.
東京一華やかなカウントダウンパーティーへようこそ。会場は煌びやかなシャンデリア 、ラグジャリーなソファなどニューヨークの最新インテリアを取り入れたホテル インターコンネンタル 東京ベイのニューヨークラウンジ。
《アーティスト》
メインDJはイビザをベースにワールドワイドに活躍するドナエスが特別来日します。
オランダ出身のドナエスは1990年代初頭よりパーカッションとハウスミュージックのプロデュースを手掛け、幕張でも開催されたセンセーションやマイアミのWMCの他、世界で最も歴史のある野外EDMフェス、ミステリーランドにはライブ・パーカッショニストとして出演。
DJとしては2005年より国際的なファッションショーやパーティーで活動を始め、2010年にはバルセロナのSHOKOのレジデントDJ、2012年にはイビザのPACHAとKM5のレジデントDJに就任。
ドナエスのエレガントでグローバルなサウンドはトライバルなバレアリック・ビートとディープ・ハウス、グルービーなテック・ハウスをメロディックなテクノにしたブレンドです。ディープなバイブレーションによってドナエスは皆さんをソウルフルでポジティブな2017年への旅へといざなうでしょう。
カウントダウンの直後は2014年より3年連続でパリのJAPAN EXPOに作品展示、パフォーマンス参加している美人書家、美帆がライブ出演します。伝統にとらわれず
躍動感溢れる文字本来の姿に迫る作風を展開する彼女は
書
の持つ可能性を追求しており今回のイベントでは三味線奏者とのコラボレーション・ライブを披露します。
パフォーマンス終了後には前売り券購入された方の中からご希望の方20名にお好きな漢字を色紙に書いて差し上げるプレゼントをご用意します。ご希望の方が多数の場合は申し込み順となります。
書家 美帆と共演するのは三味線奏者の白田路明(しらたみちあき)。
11歳で津軽三味線奏者吉田兄弟・弟の健一氏に弟子入り、
翌年には津軽三味線全国大会小学生の部で準優勝
しています。その後
プロの三味線奏者として北海道から全国そして、
世界へと活動中。共演アーティストは
吉田兄弟・大沢たかお・橋幸夫を含み、米米CLUBのTAKARABUBEのレコーディングにも参加している。
アニメーションダンスをメインに2013年にマイケルジャクソンやスティービーワンダーを輩出した歴史ある大会アポロシアターで全大会を制覇し年間チャンピオンに輝いています。
そして、2016年Los Angelesにて行われたダンス最大級のコンペティションWorld Of Dance Finalにてコレオグラファーを務め、再び世界チャンピオンの栄冠を得ました。
ダンスの本場、ニューヨークとロスで審査員を唸らせた驚異のパフォーマンスをお見逃しなく!
DJ AMIGAは
Tiffany, Cartier, HERMES, Dior, Louis Vuitton,
といったハイブランドのパーティーからアンダーグラウンドパーティー、
UMF
といった大型フェスまで、幅広い音楽知識を生かした独自のグルーブコントロールで、全国はもとよりアジア諸国、
IBIZA
、アメリカ、ロシア、南米ウルグアイなど、ワールドワイドな活躍を見せています。最新作はイタリアの
Natura Viva
よりリリースされました。
DJ ONIは彼が音楽監督を務めた短編映画 'ensemble'が2015年のカンヌ映画祭で上映される一方、インド、中国、ミャンマーやヨーロッパのイベントに出演するなど海外での活躍が加速度を増しています。
DJ PAI PAIはニューヨークとも縁が深いアーティスト。NY最大のクラブWebstar Hallで恒例化したイベントは毎回大成功を収めています。
DJ TAKAAKI MORI
は最も旬な楽曲と、古くから愛されている名曲をクロスオーバさせながら最高の瞬間を生み出すDJスタイルで人気を博しています。イタリア・アマルフィのセレブクラブで
日本人初のプレイ、米国では最大の祭典バーニングマンへも参戦するなど、ワールドワイドに活躍中です。
DJ YOU JELLYは学生時代にはサックス/トランペットをこなし今年から本格的にDJ活動を開始しました。ハウスをベースにジャンルを超えたビートを紡ぎ出す彼女のプレイはまたたく間にファンを獲得し渋谷のVISIONなどでレギュラー出演しています。
国内外のトップアーティストが集うユニークでゴージャスなカウントダウンパーティーをお楽しみください!
- 抽選で国内
インターコンチネンタルホテルの宿泊券が3組6名様に
差し上げます。
* 前売り券を購入された先着50名の女性にはカネボウ・コスミリオンのストッキングを差し上げます。
・20
歳未満のお客様の参加はお断りをいたします。お客様によっては、年齢確認できる身分証等の提示を求めます。
Welcome to the most gorgeous countdown party to 2016!
The venue is
New York Lounge of InterContinental Tokyo Bay with g
littering chandeliers and luxury custom made furniture from Italy.
Our guest DJ is Donaes, the resident DJ of Pacha and KM5 in Ibiza.
In early 1990's he focused on percussion and started developing productions with percussion and house music. Over more than 10 years he created and played many live performances at music festivals like Sensation, Mysteryland, Innercity and WMC in Miami.
In 2010 Donaes moved to Barcelona and became the resident DJ of Shoko. Then in 2012 he moved to Ibiza and gained the weekly residences in Pacha and KM5.
The elegant global sound of Donaes is a blend of tribal Balearic beats, deep house and groovy tech house into melodic techno. With deep vibrations, Donaes triggers to strike a cord and takes you on a soulful and positive journey.
Immediately after the clock strikes midnight into New Year, a beautiful calligrapher Miho makes a live performance. She participated in Japan Expo in Paris for the last years with her works and performances. Crossing over the traditional convention of Sho, Japanese calligraphy, Miho delivers an original style and sense by expressing her "Word" as a way of "Life".
At our party she makes a special live performance with a player of shamisen,
a three-stringed traditional Japanese musical instrument.
She also writes your favorite kanji on a paperboard and gives you a gift. It is limited to 20 people who buys an advanced ticket.
The
shamisen play is Michiaki Shirata.
At the age of 11 years, he was apprenticed to the famous Yoshida Brothers and in the following year he came in the second place in the national championship for elementary school children. He currently performs as a professional not only in Japan but worldwide.
A special appearance is made by a dancer GENDAI.
GENDAI won the annual championship at Apollo Theater in New York in 2013 with his unique performance based on animation dance.
In 2016, he played a choreographer in World of Dance Final in Los Angeles, the one of the biggest dance competitions in the world, and became the champion again.
You do not want to miss his performance exclusively choreographed for this party.
Our line-up of DJs besides Donaes will keep your feet on the dance floor.
DJ AMIGA is one of most popular female DJs in Japan, playing at parties for luxury brands such as Louis Vuitton, Cartier and Hermes as well as underground clubs and big festivals like Ultra.
She has performed at top clubs including those in Ibiza, various countries in Asia and Punta Del Este in Uruguay.
ONI is a DJ/producer/remixer and very active playing in and out of Japan. He produced the music for a short film 'ensemble' which was shown at Cannes Festival and nominated in Brooklyn International Film Festival.
DJ PAIPAI has had a tremendous success in 2015 and 2016, having established a regular party at Webster Hall in New York. His grooving sound always gets people's feet on the dance floor.
DJ
Takaaki Mori
has been active worldwide. He played in a renowned club on the cliff of Italy's Amalfi
and at Burning Man in the desert of Nevada, the US. He is also a sound designer for radio and TV programs and exhibitions and provides the original songs for CM.
Having played a trumpet and saxophone when she was a student, DJ YOU JELLY started to play Dj from this year. She quickly won the heart of dance music fans with her tunes rooted in house music and now plays regularly at Vision in Shibuya.
《Gifts for Guests》
* We will offer wonderful gifts to celebrate a new year.
- One night free stay coupon from 3 InterContinental hotel locations by lucky drawing.
・
INTERCONTINENTAL TOKYO BAY
・ANA INTERCONTINENTAL RESORT
・
THE STRINGS by INTERCONTINENTAL TOKYO
* The first 50 female guests with an advanced ticket gets a pair of stockings from Kanebo Cosmillion.
* Nobody under the age of 20 is allowed to attend the party. We may ask you to present your photo ID.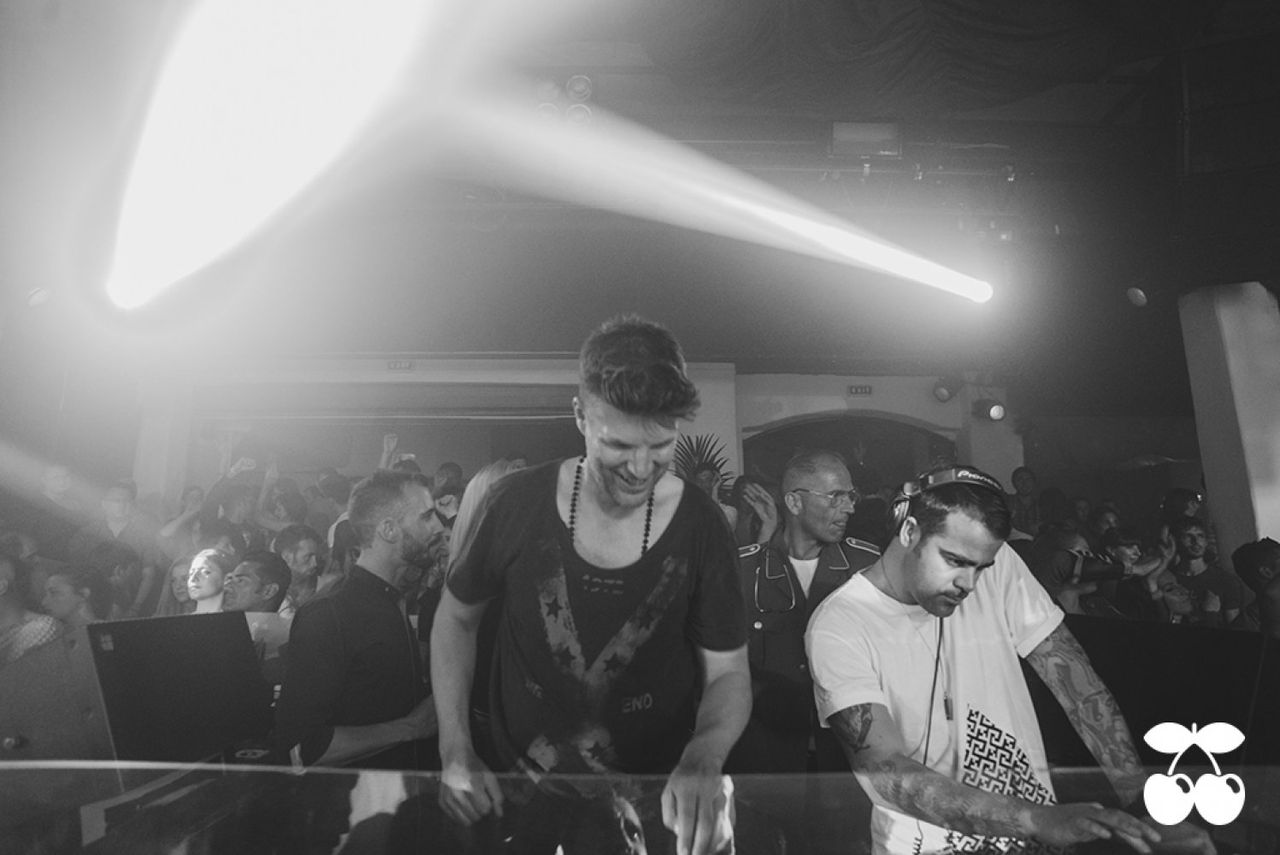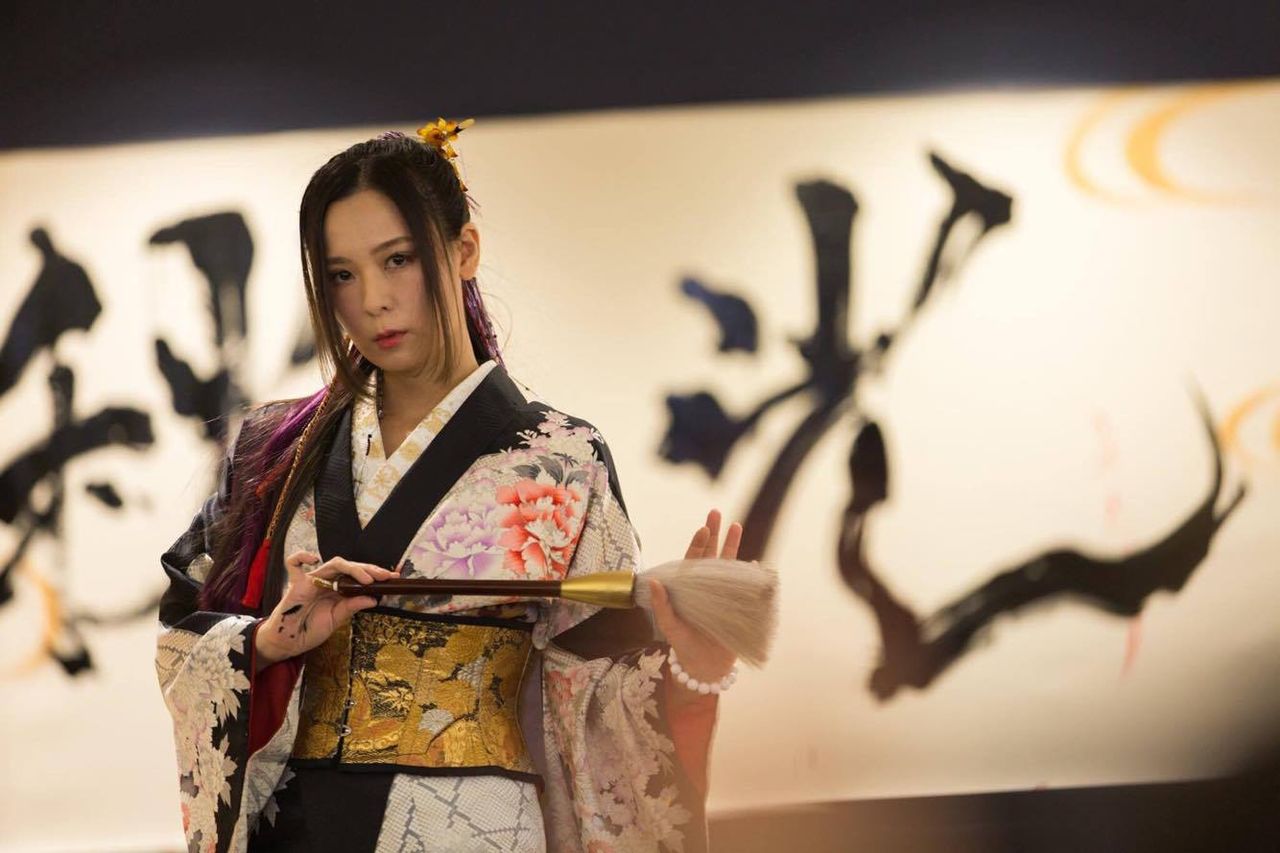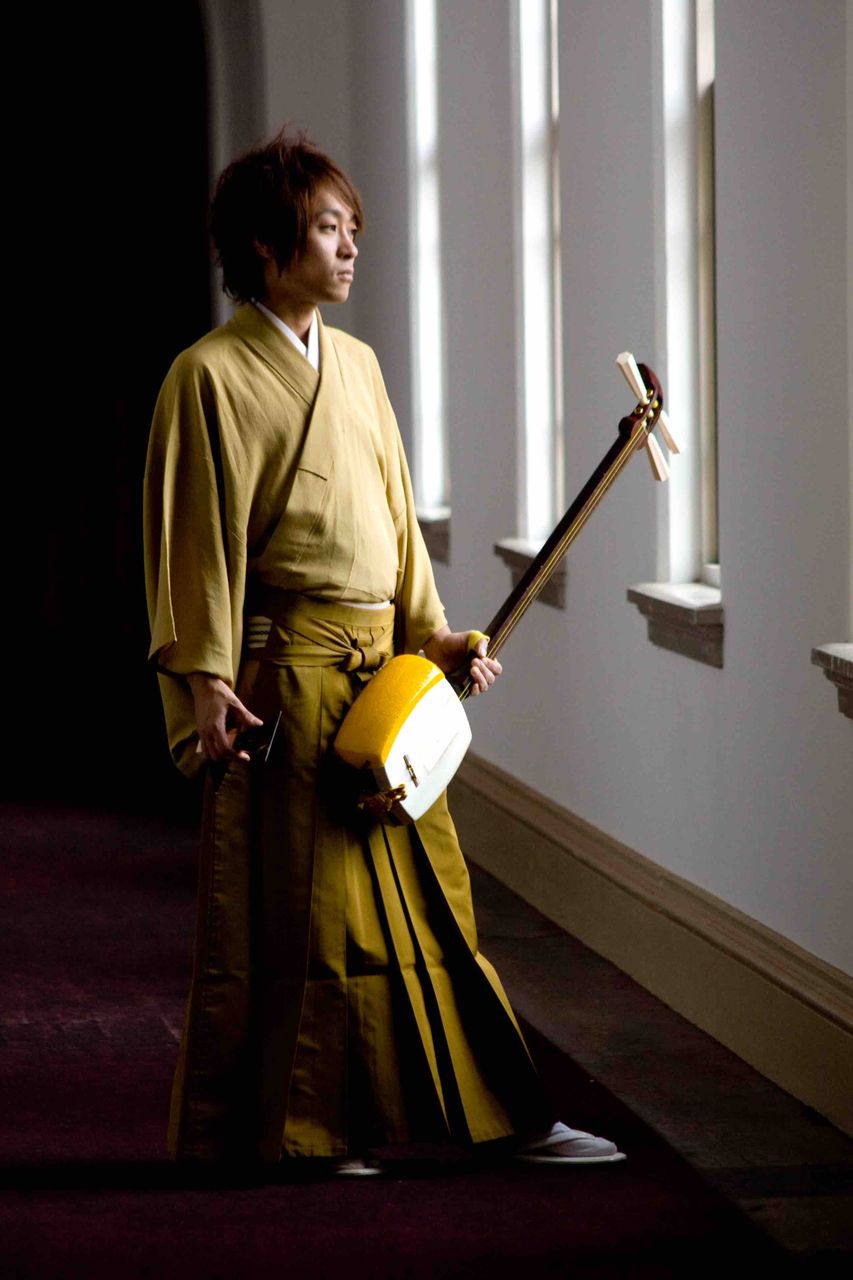 GENDAI
;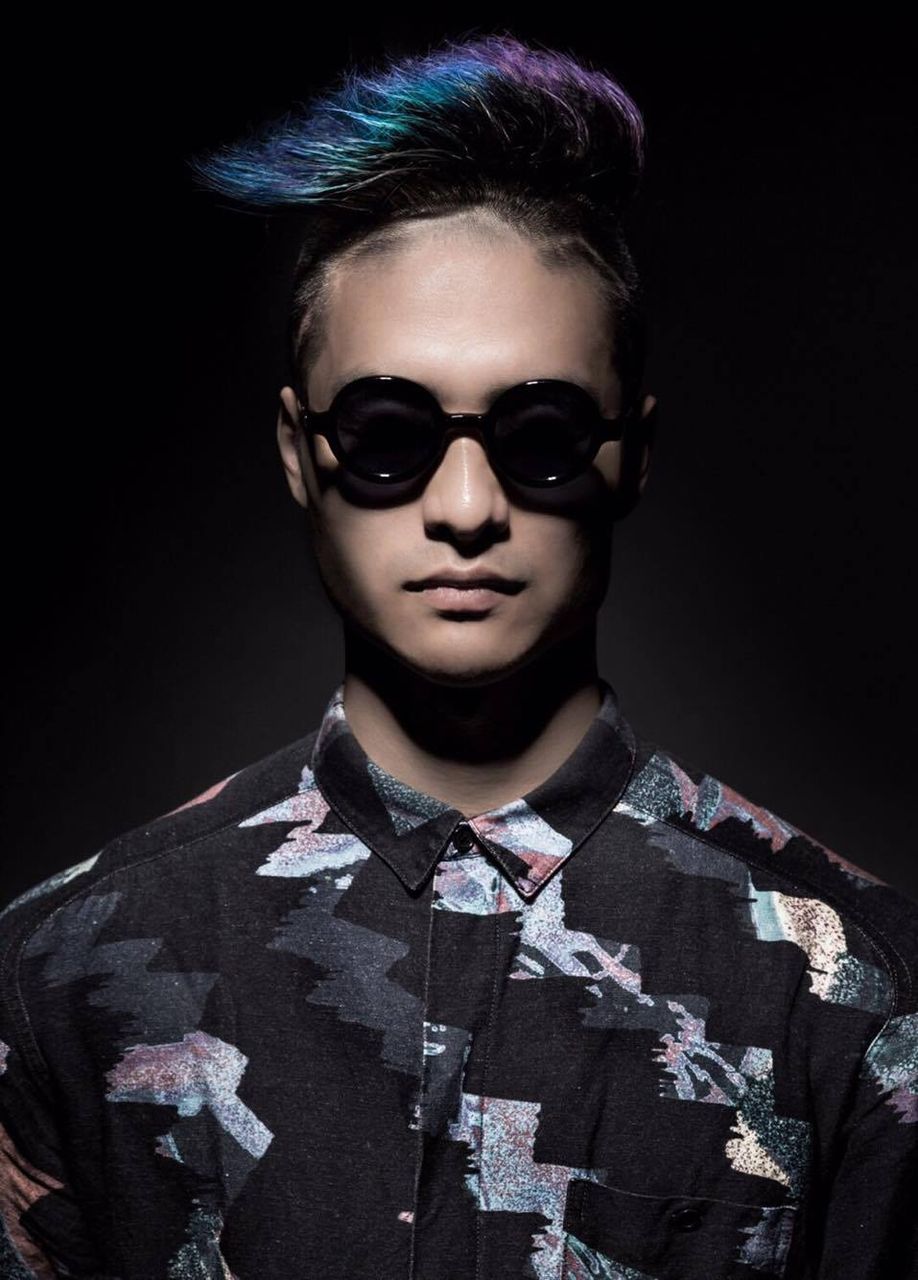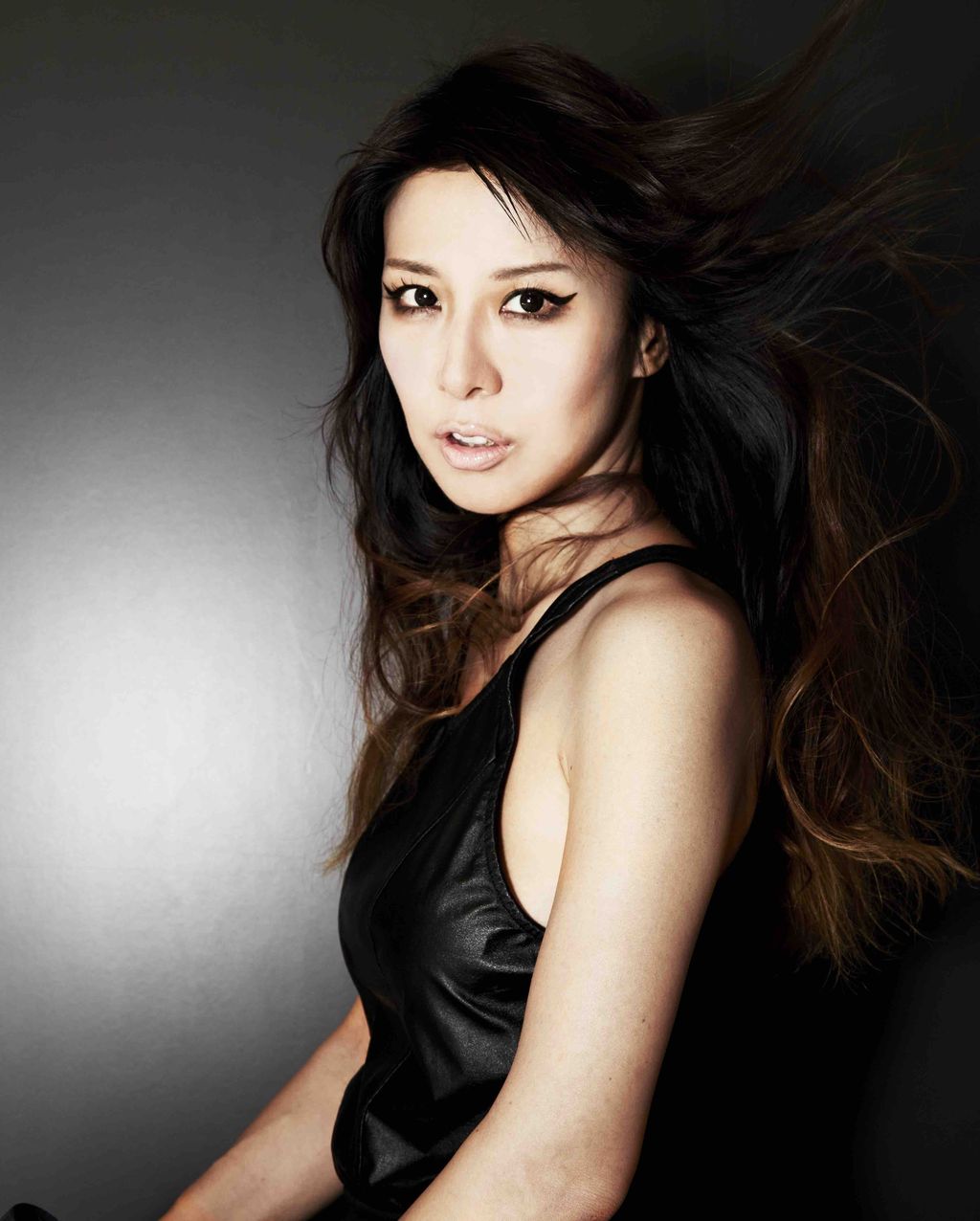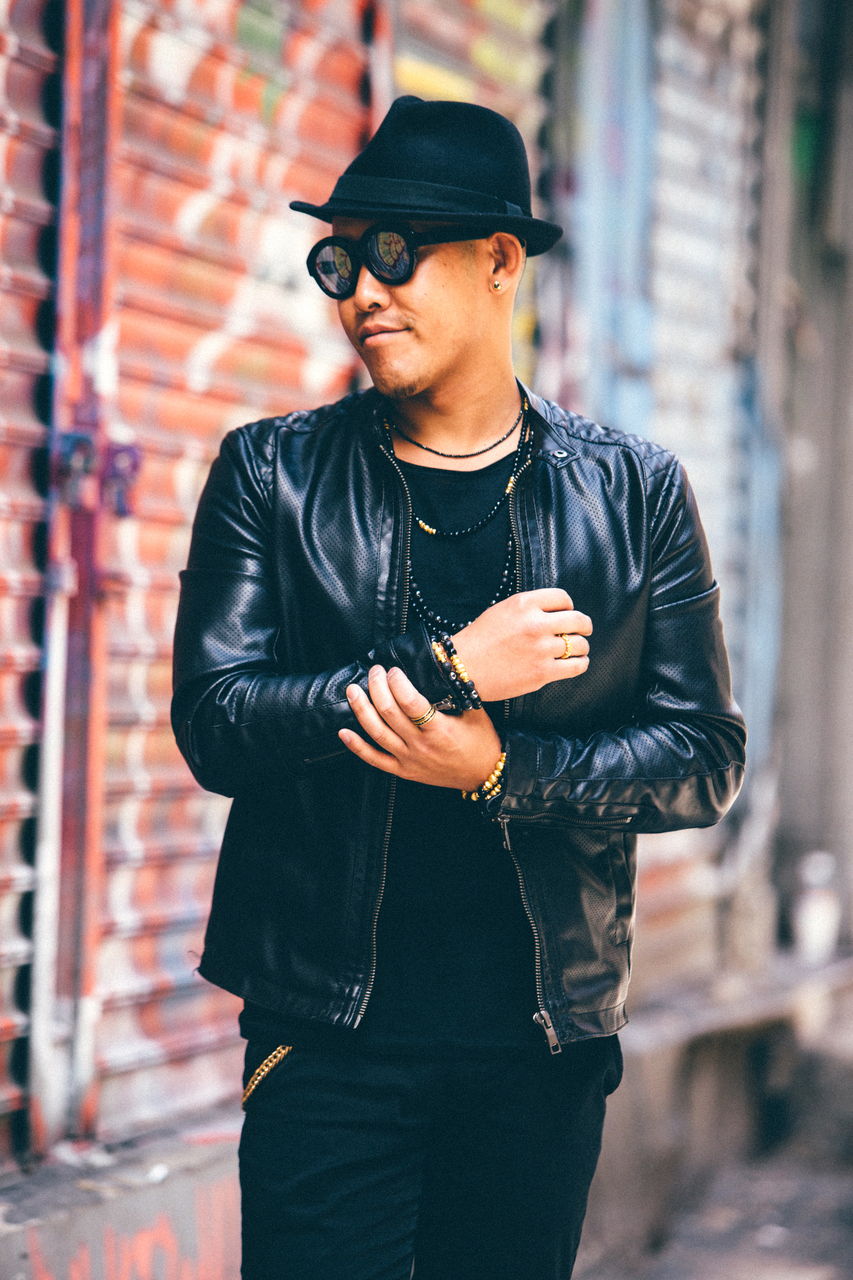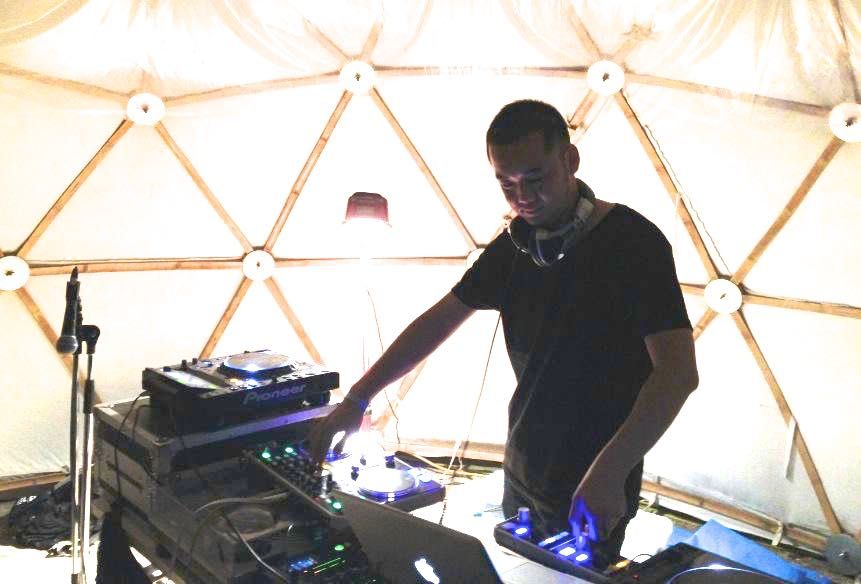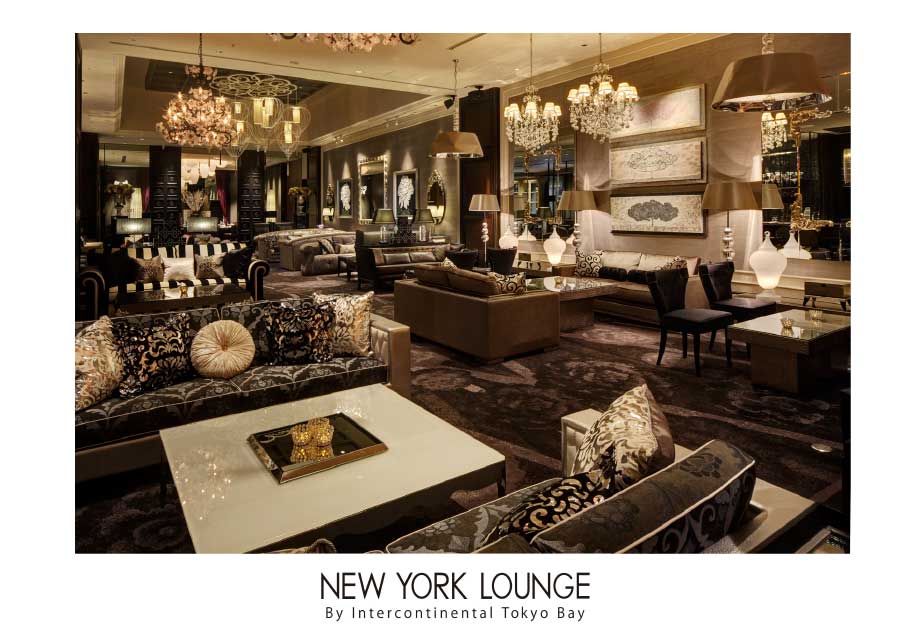 抽選プレゼント宿泊券 Lucky Drawing Prizes (One night stay)
ANA INTERCONTINENTAL RESORT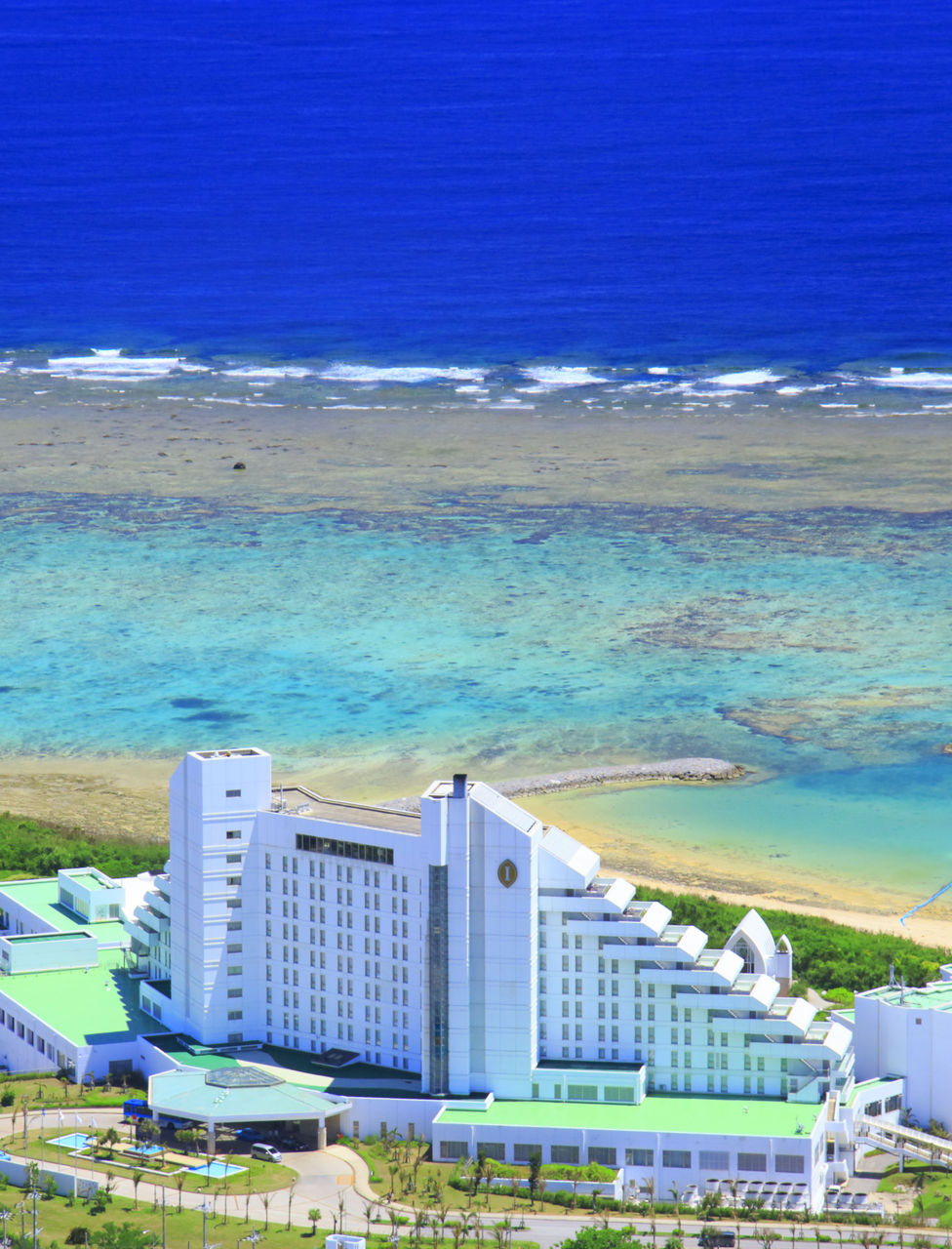 INTERCONTINENTAL TOKYO BAY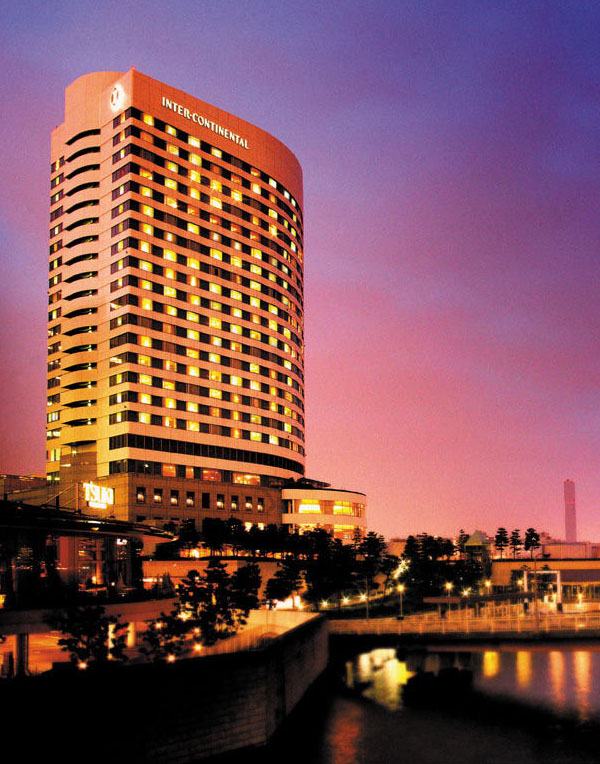 THE STRINGS by INTERCONTINENTAL TOKYO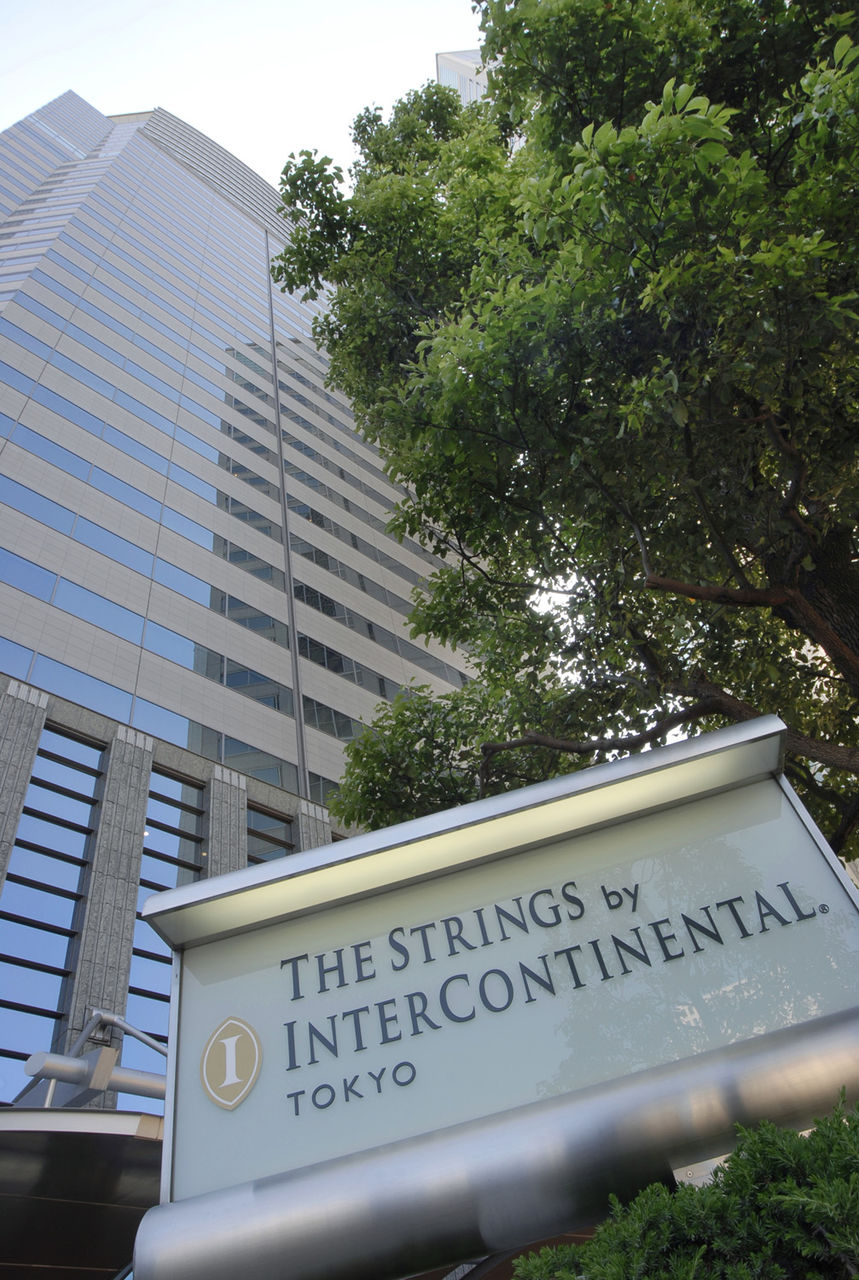 VIPプレゼント Gift for VIP table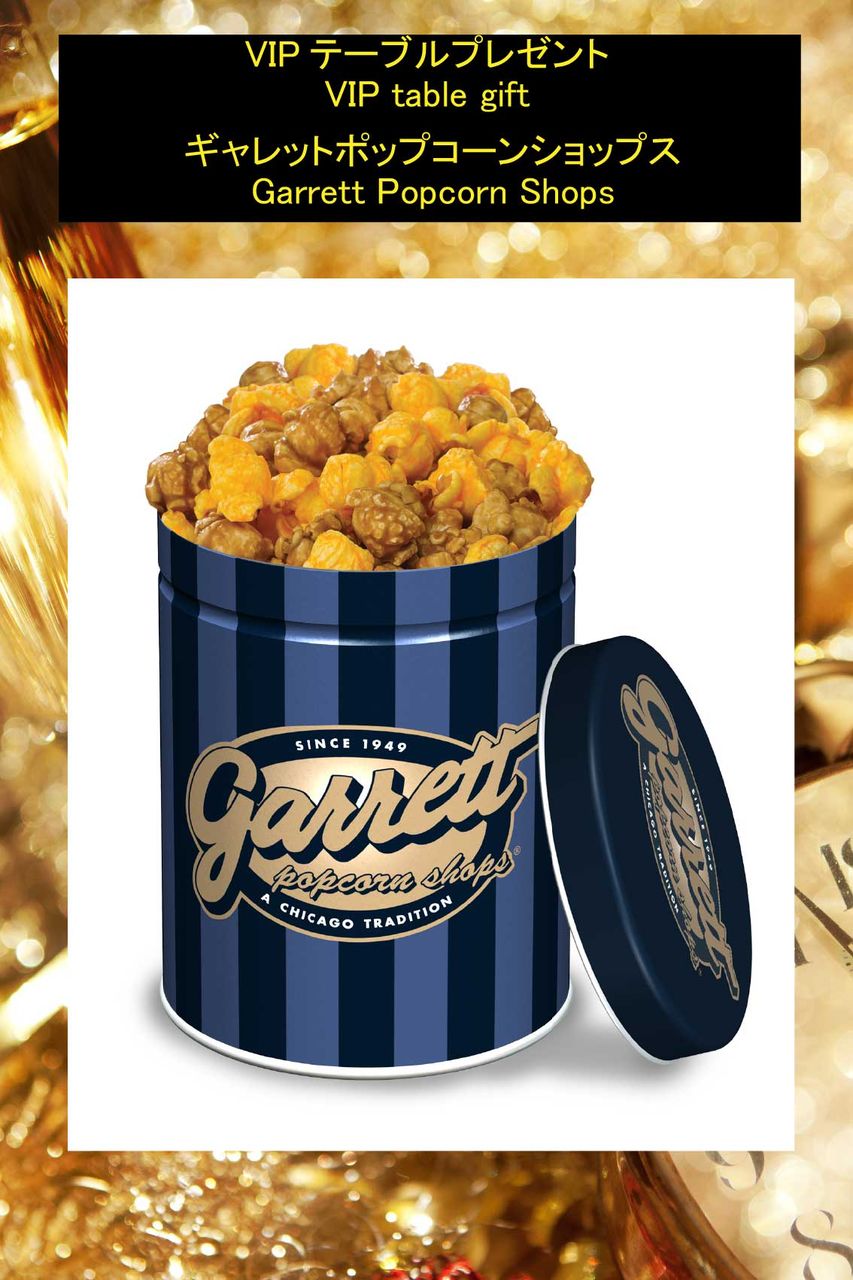 先着50名プレゼント Gift for the first 50 guests

Supported by MHD, Kanebo Cosmillion, sora x niwa, Garrett Popcorn Shops
read more
Updates
イベント詳細情報を更新しました。 Diff 2016-12-07 02:50:55
Dec 31
-
Jan 1, 2017
[ Sat ] - [ Sun ]
10:00 PM
-
4:00 AM
JST
Add to Calendar
Venue
Tickets

| | |
| --- | --- |
| 前売り券 Advanced Ticket (1D) | ¥6,500 |
| 2人用前売り券 Advanced Ticket for 2 (2D) | ¥12,000 |
| 3人 用前売り券 Advanced Ticket for 3 (3D) | ¥18,000 |
| VIP4人席 (入場料、モエ1本含む) VIP table for 4 ppl. (incl. admission & a bottle of Moet) | ¥45,000 |
Combini / ATM payment will be closed at the end of Dec 30, 2016.
Venue Address

ホテル インターコンネンタル 東京ベイ 東京都港区海岸1丁目16番2号

Japan
Organizer
Want to find more groups and events like this?